BIO-GOLDGINSENG – A highly effective ginseng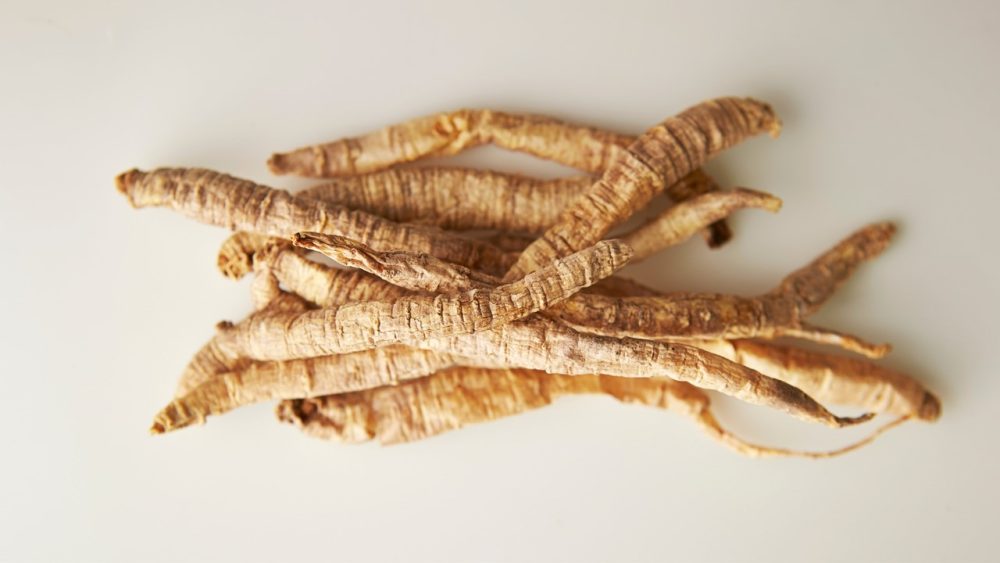 The Korean beauty known as K-Beauty has many followers throughout the world. Indeed, its main objective is the long-term care of the skin. The environmental issue is very important in Korean beauty with highly natural compositions. Most of the products contain mixtures of plants or teas to protect and nourish even the most sensitive skin.
One of the key ingredients of K-Beauty is ginseng, which is used in several ranges of well-known brands. It is acknowledged by consumers as being a powerful active ingredient for skin protection. Its roots have ancestral properties that have been verified by efficacy tests:
Reduction of wrinkles and signs of skin aging
Increase in elasticity and collagen production
Decrease in skin swelling
Improved skin radiance
In order to offer a high-quality ingredient, Summit Cosmetics Europe offers you Bio-Goldginseng from our Korean supplier GFC who is specialized in the research of innovative ingredients. Gold Ginseng is made from a rare Korean ginseng with golden berries at the top, differentiating itself from classical ginseng.
In fact, golden ginseng is rich in saponin (ginsenoside), which gives it properties without any toxicity. Moreover, thanks to its bioconversion process, Bio-goldginseng contains a very high concentration of minor ginsenoids, leading to a higher activity!
Properties of Bio-goldginseng :
Transformation of major ginsenoids into minor ginsenoids by controlled fermentation
Extraction of the active matter by fermentation
9 times more active matter in Bio-Goldginseng than in classic ginseng
Anti-aging properties :


Promotes collagen biosynthesis more than 58% than conventional ginseng.
Anti-oxidant effect
Powerful anti-wrinkle
Reduction of wrinkles by inhibiting elastase

Brightening of the complexion: decreases melanogenesis more effectively than classical ginseng
Bio-Goldginseng can be used in all types of formulations but is recommended for skin care products.
Need more information? Please contact your sales representative at Summit Cosmetics Europe or send your request directly to contact@summitcosmetics-europe.com.